Been An Art One Since Day One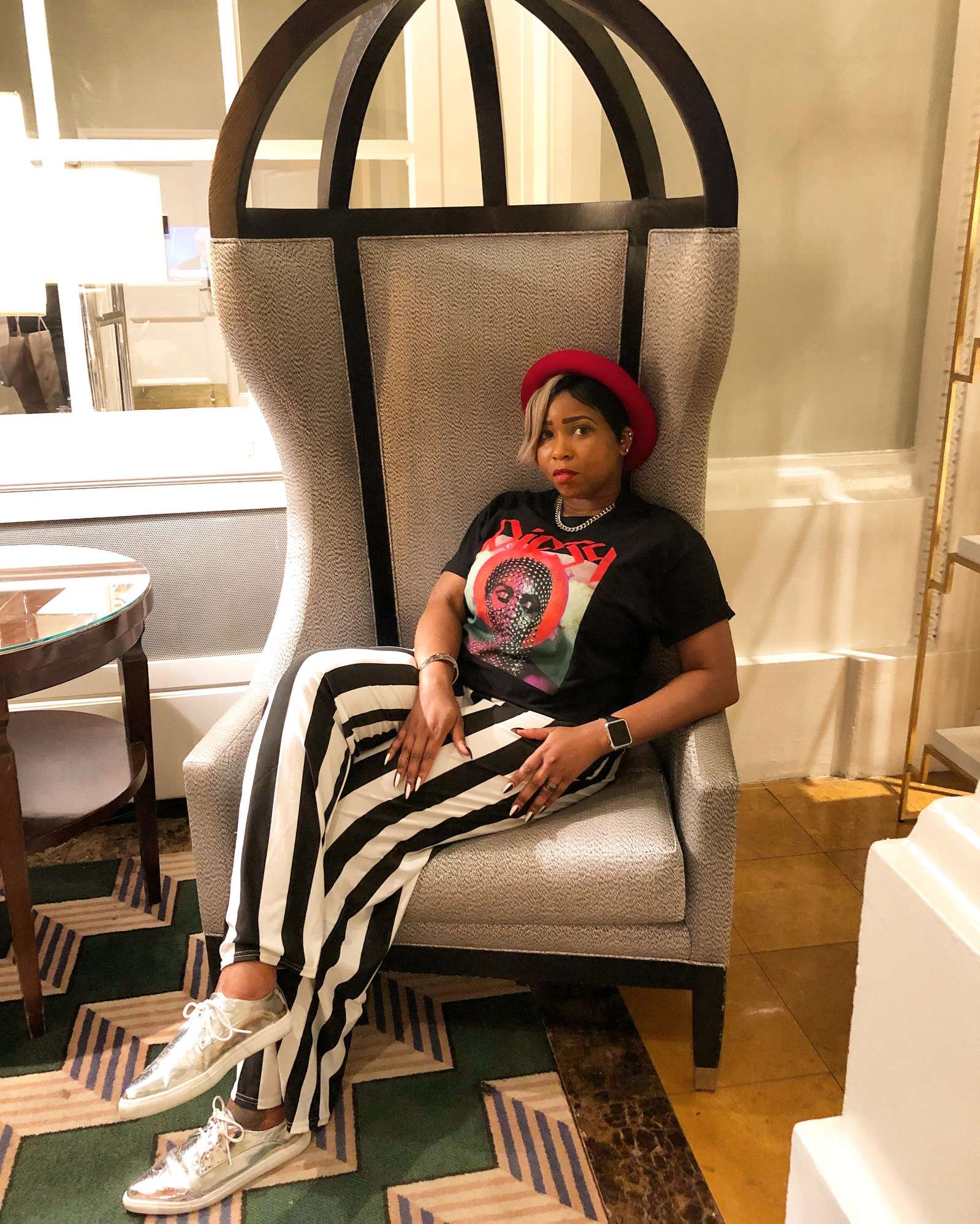 I am so excited about my new portfolio! I hope everyone that views it, from my past work to present, enjoys it!


I wanted this site to reflect not only my artist statement but, also my movement/life motto "Artistically Adaptive." This movement is the definition to how I have lived all of my life, in and out of the art scene. So, sit back, and read a little about me, my background, and why I do what I do.

I was born destined to have a passion for art. With two artist parents, who aptly named me Artisia, I was destined to do great things in the creative world.

My mother received a fine arts degree from Pratt Institute, and was chosen by a few other prestigious colleges, before deciding on Pratt. She is an amazing artist, that has not missed a beat honing her craft over the course of her life, which is rare sometimes for artists. I admired this about her the most and she is the reason why I keep pushing myself today with no complaints.

My dad, also very artsy in his early years, was a draft-man for Atlantic Research Corp. and other companies. He always encouraged me to stay focused in whatever I did and to not quit. This meant in his words, "try to avoid making detrimental mistakes in life."

So with this free, artistic, and driven mindset, I endeavored to accomplish as many things as I could artistically in life. It did not matter what facet of art it was; I wanted to try it and perfect it in my own way and that I did.

With the help of my mom teaching me so many types of art tactics, mediums, and subjects I was ahead of my time in this world at a young age. By the time I had reached my teens I had already sold kid, off-the-cuff, amateur art at craft shows, won awards and started tackling the fashion art world. I would paint on clothing and make and sell custom jogging suits using printed fabric I bought from local fabric retailers. I had an indie label and all!

Being a local model in the DMV (District, Maryland, and Virginia) helped me promote more of my art and designs to others around me. Subsequently, at age 15, I hosted and planned my first fashion show at my church's annual, "Pan African Day" festival. This might have seemed amateur for some but not me..,it meant so much to be selected. I planned a fashion show with not only my designs, but other local area designer's fashions. I styled the model's with my line and the other stores clothes piece by piece. This trained me in more than just fashion but styling.

Later, I was asked to manage other shows and direct models, that's the side a lot of people don't know about me. Nevertheless, once college came, I made more clothing and started doing more art; while studying for my biology degree (lol).

Yes, I said biology degree! Fun fact about me, when I first went to college even though my whole life was literally locked up in art. I wanted to be a dermatologist at a young age due to my ongoing battles with severe eczema. I wanted to find a cure, but that wasn't in God's plans.

I literally committed to a biology degree for almost three and a half years of my college career, while working part time job. Then as time went on I realized I hated biology and pre-med and this was not for me!!! My grades in some classes reflected this especially chemistry three and my organic chemistry two class.

One day I finally admitted to myself and my mom that I was done with that life and moved on to my true calling of fine arts! The day I walked into the fine arts suite at my college. I realized that was where I was suppose to be the whole time, and I had lost time ignoring God and the universe. So from then on I made a commitment to myself that no matter what happened in my life I would be like my mom and stay the course. No matter what full time job I had my calling would always be art, it was my passion and purpose. Once I recognized that I aced all my classes and before I knew it I graduated with a BFA from Bowie State University!

To make a long story short, that's already too long, God has found ways to keep art in my life ever since. Now I'm blessed to have a multi arts and crafts designer business with my mom and an on the rise art career that I couldn't imagine years ago. Every-time I get lazy, God's always puts wonderful people or events in my life to tell me to keep going never quit so I just keep going.


My art has truly adapted to my situations in life that I've endured or been through. It rolls with the punches just like me and I wouldn't change anything. That's why What makes me Artistically Adaptive and that will never change.

So…get ready to view more art and enjoy my crazy world that is well art, fashion, and culture! More posts to come!